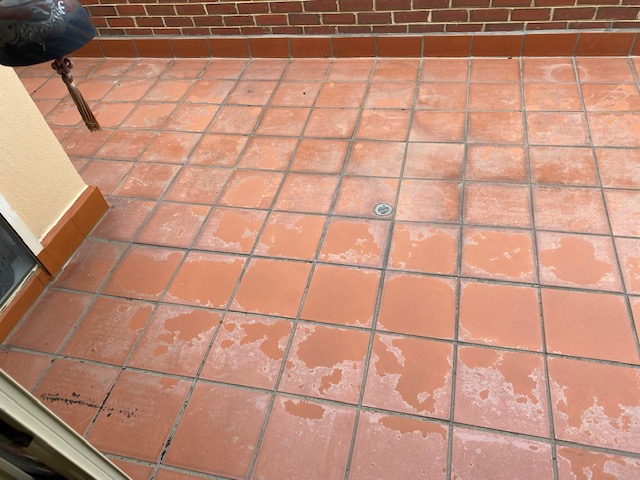 Do you have terracotta tiles that you want cleaned and sealed to preserve their beauty? You'll need professional assistance and advice to get the job done properly, which the team at Impress Tile Grout Cleaning & Seal can provide. Our terracotta tiles cleaning and sealing services can clean, seal, protect and preserve your indoor and outdoor terracotta surfaces, ensuring they'll continue to look amazing for years to come even with continued use.
A Reliable and Trusted Service
Terracotta is one of the most common tile types in Australia, adding beauty and warmth to indoor and outdoor spaces alike. Terracotta tiles are often used for balconies, pool surrounds and paving because of their durability and water-resistance.They're also porous and susceptible to damage if they aren't regularly cleaned or properly sealed, which can lead to unsightly stains, discolouration and scratches.
Fortunately, our reliable terracotta tiles cleaning and sealing solutions can keep your terracotta tiles looking fresher and better for longer. Our specialists possess the know-how, experience and equipment to protect, preserve and restore terracotta surfaces of any colour, texture, shape or size. You can rely on us to use the right products, apply the correct amount of pressure and remove residue to prevent damage.
Call Us or Message Us Online Today
Choose Impress Tile Grout Cleaning & Seal next time you're looking for a professional who can provide terracotta tiles stripping and sealing. Give us a call on 0478 185 553 or message us online and we'll send a helpful reply in next to no time.