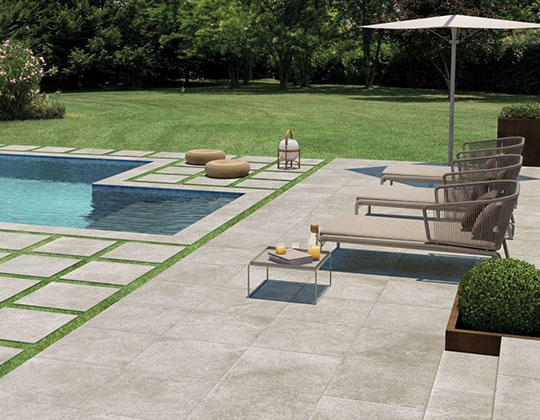 Impress Tile Grout Cleaning & Seal is your one-stop destination for premium outdoor cleaning services in Melbourne. Our outdoor tile grout cleaning services will not only make your tiles look much cleaner and brighter, but can also address any wear and tear they've incurred, leaving them looking as good as new.
Outdoor Patio Cleaning Services
Is your patio area looking worse for wear? We provide outdoor patio cleaning services to clean and maintain patios. With our help, you can rejuvenate your patio and turn it into a very welcoming and serene looking space.
Balcony Cleaning Services
As balconies are outdoors, they'll occasionally need a thorough clean. Impress Tile Grout Cleaning & Seal is available to carry out comprehensive balcony cleaning services that will get rid of any dirt and stains on your balcony to make it look spotless once again.
Outdoor Path Cleaning Services
Are you preparing your property to put it on the market, or do you simply want to make the path or pavers around your house cleaner? Get in touch with Impress Tile Grout Cleaning & Seal – one of the leading path and paver cleaning companies in Melbourne. Our outdoor path cleaning services can eliminate growing mould and other issues to help make your property look even more spectacular.
Driveway Cleaning Services
The tiles and grouting in driveways must be cleaned on a regular basis to prevent skid marks from permanently forming and stop dirt from building up. Our professional concrete driveway cleaners can remove such materials from accumulating on concrete driveways with first-rate driveway cleaning services.
Retaining Wall Cleaning Services
Get in touch with our team when you need professional retaining wall cleaning services. We will make sure your retaining walls are cleaned correctly and safely.
Book Our Services Today
If you're looking for a company that provides trusted outdoor cleaning services in Melbourne, get in touch with Impress Tile Grout Cleaning & Seal. Request a quote or book a time for our professionals to come to your property today.